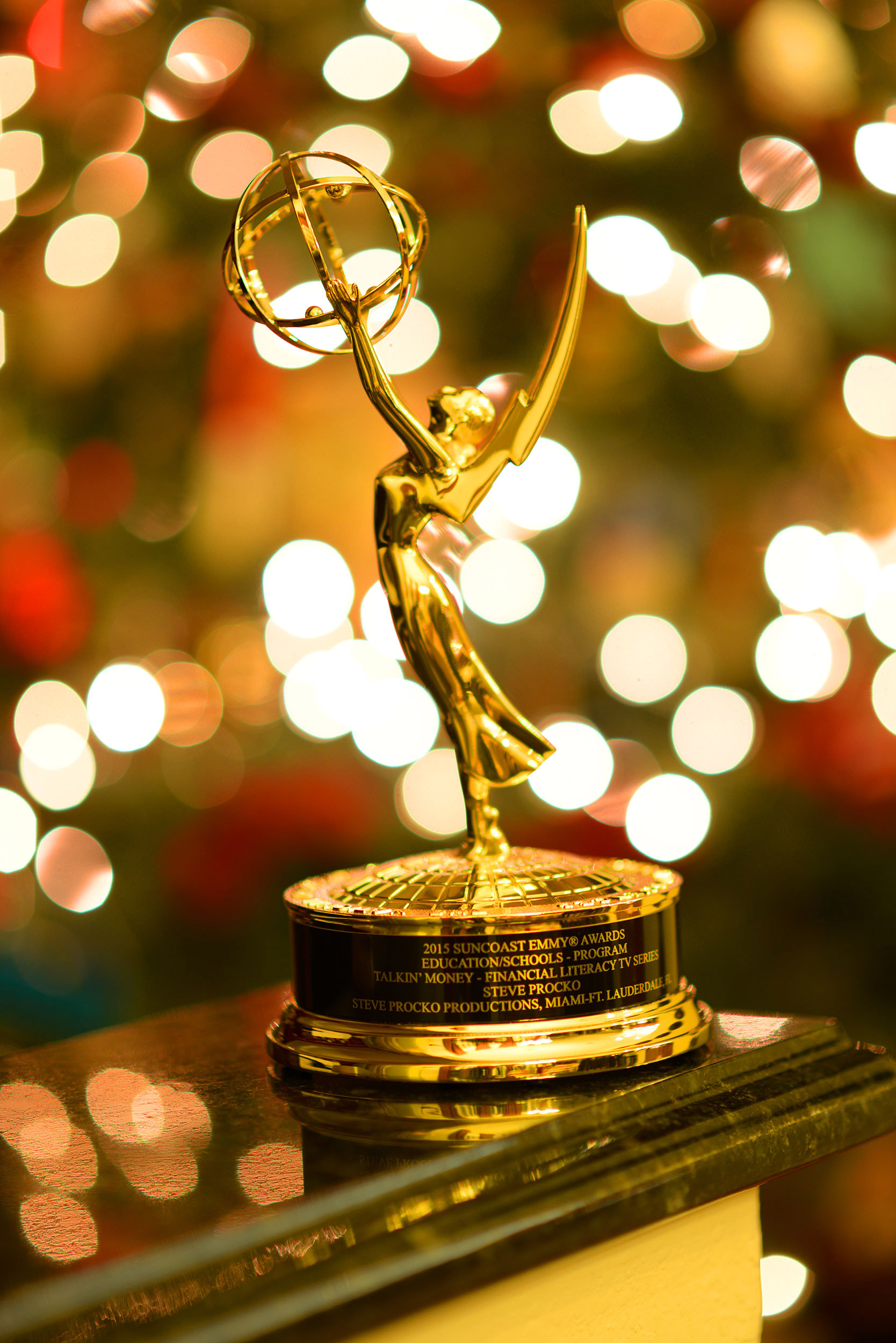 The National Academy of Television Arts and Sciences has awarded Steve Procko Productions an Emmy Award in the Educational Programming category for its Talkin' Money Financial Literacy Educational Video program.
SPP was nominated in two categories, for Educational Programming and for Steve Procko as the editor of the series.
Talkin' Money is an educational video series that helps teach financial literacy to millennials. Distribution of first season's episodes to high school and college-aged young adults throughout the United States and  Canada will be provided through two separate distributors: Learn360 and SAFARI Montage.
Learn360 serves more than 25 million students in over 25,000 schools across the United States and Canada.
SAFARI Montage provides K–12 school districts with a fully integrated Digital Learning Platform, including a Learning Object Repository, Video Streaming Library, and IPTV & Live Media Streaming, designed to handle video efficiently. SAFARI Montage's core solutions are presently being used successfully in over 600 U.S. school districts comprising 11,000 schools.
When polled, the vast majority of adults will tell you that they were never taught the thing they needed to know about money when they were in high school, and, they wished they had the knowledge to be financially literate at a young age.
Talkin' Money maintains a website at http://www.talkinmoney.org
Steve Procko Productions – A Florida based Video Production Company & Infomercials Production
4801 S. University Drive; Suite 268, Ft. Lauderdale, FL 33328
Telephone | 305.493.7635 Fax | 866.395.0997 Cel | 305.588.7666
http://steveprocko.com/
Need a map to our offices? – click here
Steve Procko Productions (SPP) is a Florida based, Full Service Film Production Company & High-Def Video Florida Production Company providing Television Commercial Production, Infomercials, Direct-Response Commercials, Corporate Videos and Educational Videos